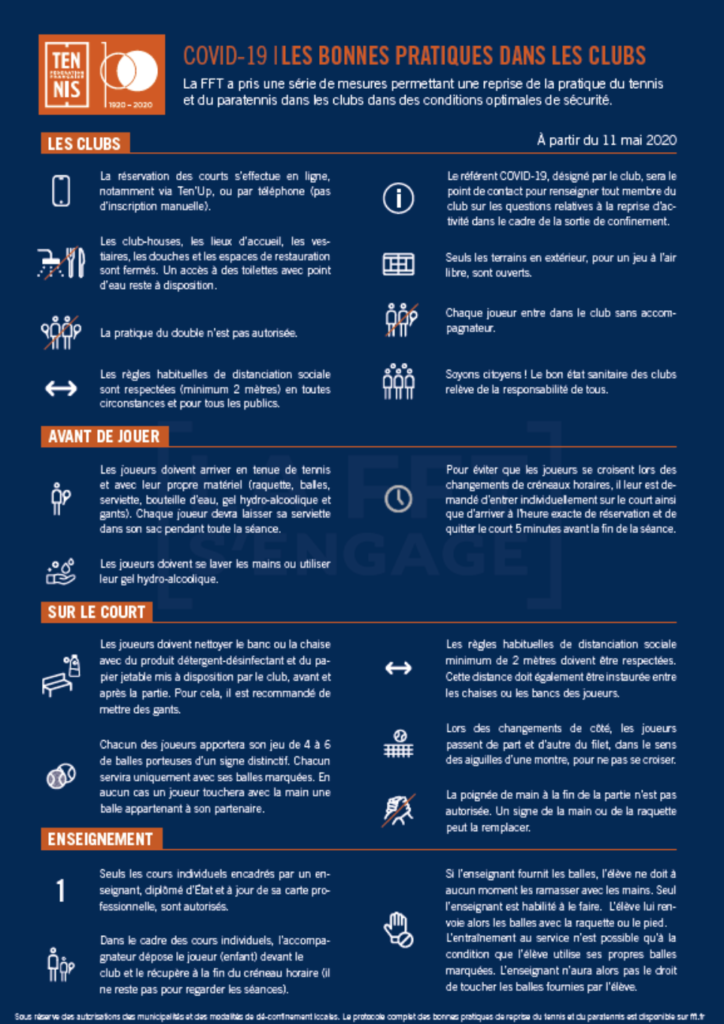 To be consulted before any return to the tennis courts.
Following the government measures of 14/01/2021 and the latest FFT protocol, the practice of recreational tennis in singles and doubles is only allowed outdoors, in compliance with the curfew (between 6 p.m. and 6 a.m.) and barriers. Group lessons for minors and adults are also permitted outdoors only. To know everything about the new tennis …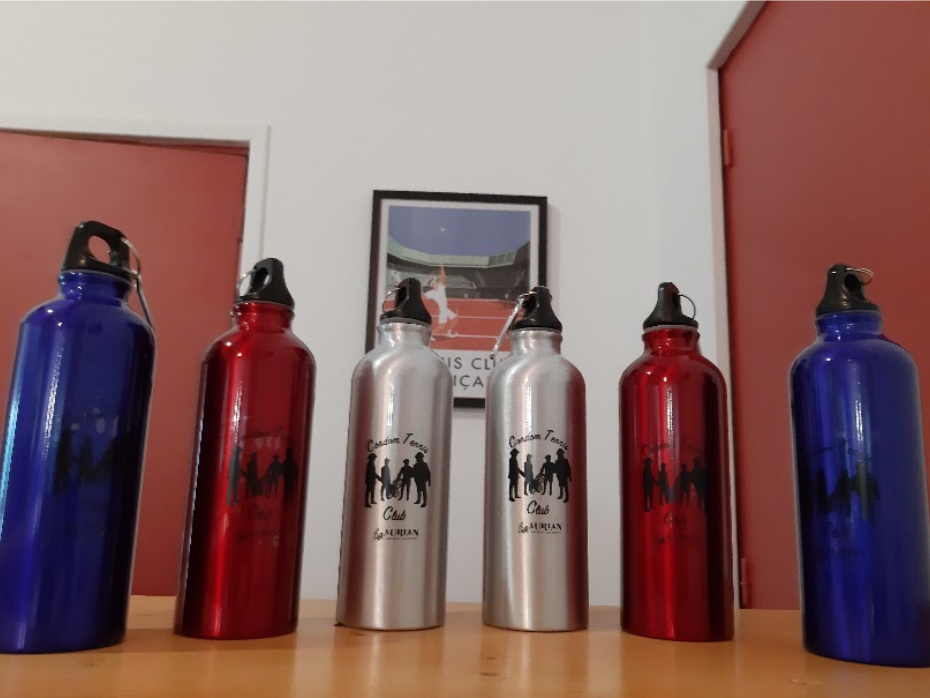 Thanks to the donation of our new partner "Maison Aurian" (artisan liqueur maker) from Condom, all our children from the tennis school will be given an aluminum bottle with the club logo.